Your ads will be inserted here by
Easy Plugin for AdSense.
Please go to the plugin admin page to
Paste your ad code OR
Suppress this ad slot.
Another week has passed.  I've really struggled to get articles up this week, with so much going on.  To write this, I've just dragged myself up out of bed at some unearthly hour on a Sunday morning…. not good!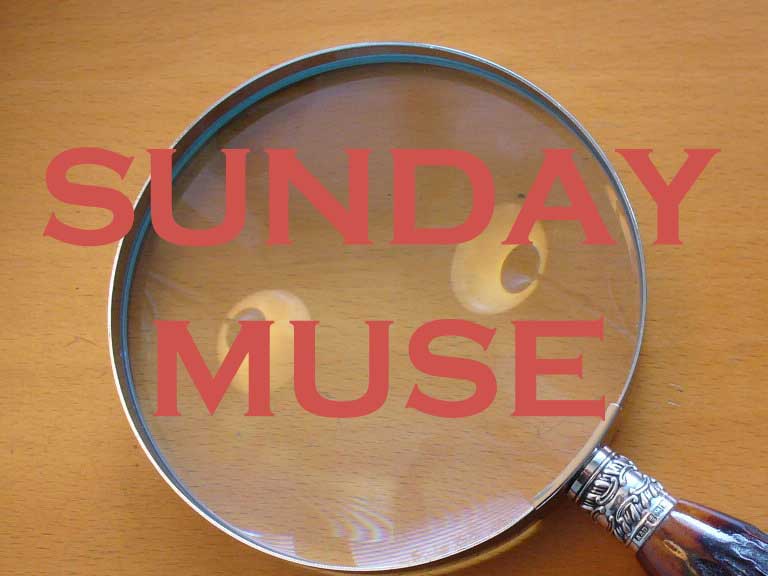 I've been contemplating the way this site is structured a lot these last few days.  Whilst in some ways, I've got closer to some form of structure with the site (i.e. I post twice a week, once as a tutorial and once as a check in with you, the readers), in some ways, I've drifted away from what I originally intended.  Particularly with the last few articles.  I felt a little bit like they were written for the sake of being written.  They were so rushed that I just put words on paper and didn't put any soul into them.  They were just words on screen.
Take my meetings post, last week for instance.  Whilst I got down the essence of what I was trying to say, it doesn't feel like it flowed very well to me.  This is partly because I was rushing.  I did part of the writing during my lunch break, with other jobs to get done as well, and partly because it wasn't a subject I feel I'm still learning from.  I've chaired meetings and learnt how to do it effectively.  I've stopped company directors from large organisations taking over my meeting – no mean feat for somebody just starting out in Industry, as I was at the time.  So, whilst I know that particular subject, I find I tend to write better when I'm learning from the subject.
So, what to do now?
Firstly, I need to find my focus again.  I need to put some stuff down in writing.  Once its written down, there's an unspoken commitment from me to stick to it.  I need to put this up on the site as my manifesto for the site.
My original intentions for the site were:
To improve my writing and communication skills (my New Year resolution was to write 1000 words a week)

To share what I have already learned with the wider community
To learn and improve my own productivity and ways of working
To take you, the readers, along with me on that journey and see how I get on.  Effectively be your guinea pig.
Yes, that niche has been covered before, but I will be doing it from the slant of a working structures Engineer.  Whilst I won't be disclosing any of the actual work I have been doing (for confidentiality and security reasons), I can cover some of the challenges I face.
So, moving forward, I intend to carry on with these Sunday check-ins.  I'm finding them useful to myself as a kind of diary for getting my thoughts out.  My Wednesday posts though, shall hopefully read a bit more like these Sunday Muse posts, in that I shall document a particular area of learning I have had for the week and share my findings with you.  Hopefully both you and I will find that a bit more useful.
I may revisit some older articles and re-write them also.
Your ads will be inserted here by
Easy Plugin for AdSense.
Please go to the plugin admin page to
Paste your ad code OR
Suppress this ad slot.
Future topics I already have on my mind are:
Getting stuff off your mind and onto paper – something I used to be good at, but have slipped back into old ways recently

Setting up your computer desktop – My desktop is a mess!  Time to tidy
Handling email efficiently.  Lets just say that my inbox counter can't display over 999 emails!
How to organise notes and note taking (something I am terrible at)
Handling article reading lists – particularly as Google Reader is shutting down tomorrow!
I may even keep my list of future articles on the website.  I'm not sure yet.  Ideally, I'd like both for me to learn from the site, as well as you.  So, I'd really love it if you wanted to let me know whether you'd like me to keep my future list of articles publicly and also what topics you would like me to cover.  I'm not guaranteeing that I'll cover them, but if it fits in with the area for this blog, then I would be more than happy to.  Feel free to comment below.
One area I do know you would like me to expand on is my post on rooting the Nook.  That post is due a bit of a boost and there are loads of good tips in the comments which I'd like to document into the main body.
This Weeks Reading
Front-Load Your Week + 3 Other Stress-Busting Time Management Strategies – Elizabeth Grace Saunders (99u)
I've really been enjoying Elizabeth's posts.  This is a very concise look at how to tackle your work load to get the most out of your week.  Elizabeth suggests tackling your most important tasks early in the day and early in the week.  It also involves assessing each task and assigning a time limit for it.  This could work in conjunction with fighting against Parkinson's Law.  There are also some really good tips in the comments section too.
How Can I Become More Comfortable When Speaking in Public – Melanie Pinola (Lifehacker)
Nobody enjoys public speaking.  I've had to do my fair share of it – talking in front of a room full of very senior Engineering Managers and Directors is a very daunting prospect – particularly when world landspeed record holder, Richard Noble is sat on your table!  However, despite having done my fair share, I still get butterflies each and every time.  This article has a few tips for preparing.  And whilst I doubt it will make you feel comfortable when speaking in public, it will certainly make you feel MORE comfortable.  And if you can bluff your way to confidence, then you are 90% there!
Is Free University the Future? – Scott H Young (ScottHYoung.com)
More and more we are seeing free courses from the big Universities – particularly in the US.  Scott looks at the current state of free courses and notes how much they are improving.  He interviews Jonathan Haber, who is trying to complete a degree education in a year.  Very interesting reading/watching.
Well that's it for another week.  Please let me know in the comments what you would like to see in future posts.  Do you enjoy this Sunday Muse section?  Would you like to see more suggested articles, or would you rather I brought those into more feature articles as part of my research?  This site is geared towards both you and I getting the most out of it that we can.  Thank you in advance.